"Living at the Whiteheads Zoo was provided with a sample free of charge from Oriental Trading. We provided our honest opinion about our experience with the products below. Yours may be different. No other compensation was received for this review. "
Oriental Trading helped me get in the spirit this holiday season and share some fun with my classroom. I have been so excited for all of our fun
Christmas crafts
and holiday activities this month. When I thought about our crafts for this holiday season I knew that I wanted to do something different from the other classes, and different from what I've done in years past. I wanted the activity to be one that was original for this years toddler class.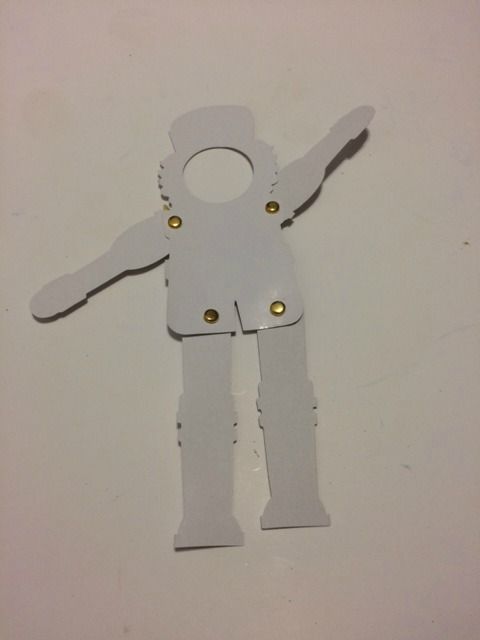 Nutcrackers Put Together but not decorated
Oriental Trading
had tons of great crafts easy enough for our kids to do on their own. I love the craft kits from Oriental Trading because they have everything you need to do the activity, they have easy to follow directions and keep things simple. When I saw the
jointed nutcracker photo frames
I knew I had found the perfect Christmas ornament for our kids to do. Our parents love anything with their children's pictures in them (and this teacher does too.)
Nutcracker Photo Frame Christmas Crafts for Kids
The DIY nutcracker frames came with uncolored pieces as a Christmas Craft for kids. You assemble the pieces and use brads to make the pieces movable. Everything you need is included in individually wrapped packs. We decided the easiest way for them to decorate the frames would be to use paint so I broke out some cups of red paint and we set to work. Our class loves to paint so it was definitely a winner with them. When they finished painting the frames I hung them up on our class clothes line to dry. Then later we added some touches of black with a black sharpie marker and of course a cute photo of their sweet faces. The nutcracker frames are $3.97 for 12 so very affordable. The paper is 6"X10" with a 1 3/4" space for the photo.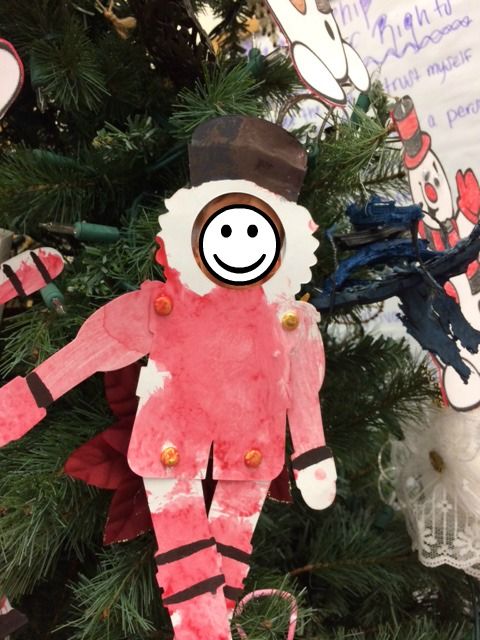 Christmas Nutcracker Ornaments for Kids
Our center has a tree that they put in the entrance and each class adds a decoration . Our photo frame nutcrackers were a big hit with the staff , parents and kids. Yay!
Nutcracker Photo Frames make great ornaments!
If you like this post be sure to stay tuned as we share some fun snowman crafts and activities for the classroom. Can't wait!